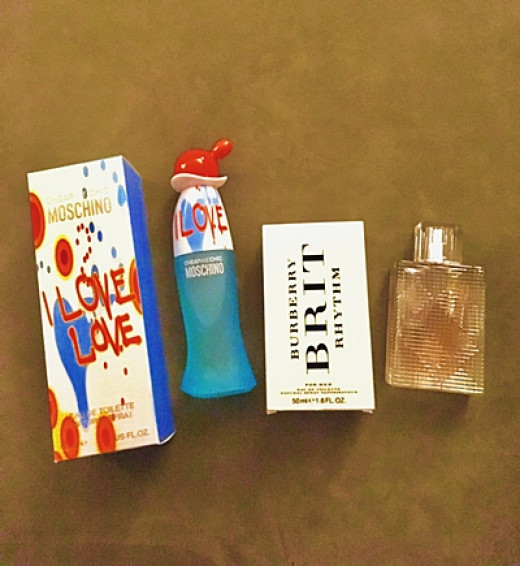 There are lots of reasons to change your fragrance with every new season, but even more when spring comes around. Mentally, we want to turn away from the heavy, warming, rich and spicy scents. Just as we crave fresh greens and edible blossoms when it comes to our seasonal diet, we want to smell equally blossoming. One of the easiest, more versatile ways to try a new personal scent is with Fragrance.com. I was happy to be able to experience it!
Formerly known as "Fragrancenet.net", this is the site to have a wide selection of perfumes, colognes and other goodies, including ultra-premium designer products. And, unlike some bidding type websites, they have a 100% guarantee that you're getting the real deal that you order.
I Love Love by CheapandChic Moschino has fun packaging that makes for a cheerful gift (or for yourself!). Fragrance.com offers it in four different sizes and a cute travel kit that includes a mini Eau de Toilette (lighter than other formulations), shower gel and body lotion. Layering forms of scent allows it to stay on the skin for a longer time and results in a deeper expression.
This is an alluring, complex fragrance that's still approachable. The top note starts out bright and citrus-y, then quickly dries down to a deeper, musky and sexy base. Well-respected site Frangrantica emphasizes a top note of several citrus fruits and juicy red currant, middle notes of romantic, youthful flowers like tea rose and lily of the valley, with a base dry down of musk and cedar wood. But the effect is purely grownup, with its skin-friendly, erotic effect.
The modern floral blend in Burberry Brit Rhythm for Her is not Grandma's little flower toilette water! British lavender, orange blossom and vetiver doesn't scream "girly", yet there's a sweetness and warmth to the "unexpectedly powdery" finish. The vetiver — which has a more masculine citrus note — gives a sportiness to the EDT. This is definitely a scent you can wear to the office completely appropriately.
Fragrance.com offers this scent in four sizes, as well as deodorant, body wash and body lotion. It's packaged in a heavy crystal, squared off, plaid-shaped textured bottle — true to the Burberry aesthetic. The square cap pulls off. The entire effect is a smart, gender-blurring, suited for today's vibe.